Severn Wye & Pure Leapfrog launch the Mersey Biochar project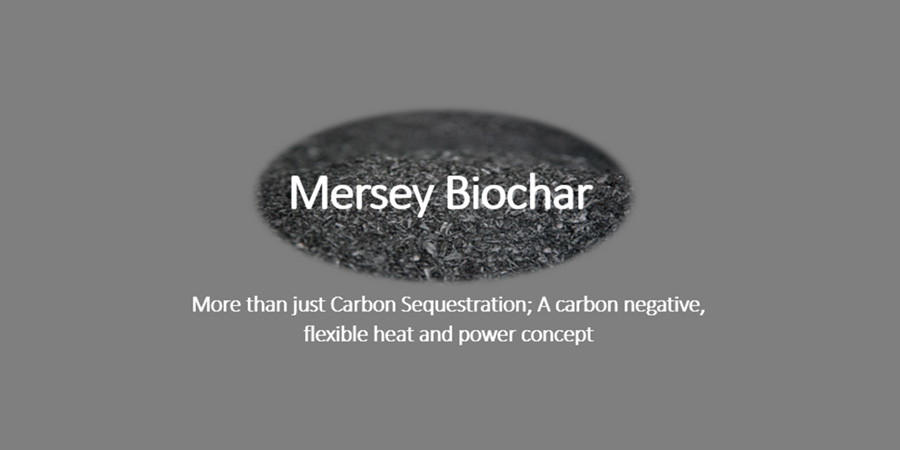 Severn Wye are delighted to announce the launch of the Mersey Biochar project, an innovative concept producing zero carbon energy whilst sequestering thousands of tons of CO2.
Led by Severn Wye and Pure Leapfrog, the Mersey Biochar project, combines innovative and existing technologies to create a carbon negative, community-scale, and flexible power and heat process, with funding provided by the BEIS Greenhouse Gas Removals fund. The vision is for small scale biochar processing facilities, to be connected onto communal and district heat networks, decarbonising heat, and providing flexible, dispatchable power into the grid from the project's innovative energy storage system.
Not only does this process remove carbon from the atmosphere, but it also tackles two of the biggest challenges in the energy transition; the decarbonisation of heat and the provision of zero carbon peak demand energy. This is achieved by using biochar pyrolysis technology designed by PyroCore, which turns underutilised local and sustainable biomass feedstocks into biochar, capturing carbon in a stable structure which is then sequestered for generations.
The heat produced during this process is captured and fed into a heat network, with the pilot site aiming to demonstrate the potential to provide over 4 MWh of zero carbon heat, directly replacing the equivalent use of fossil fuels. Lastly, the low-cost Compressed Air Energy Storage (CAES) technology stores energy as potential energy in the form of compressed air. When deployed in combination with our pyrolysis plant, the heat is used to improve the energy storage efficiency, setting it apart from typically expensive BECCS systems that use heat to generate power, typically using a steam turbine or Allam cycle.
In addition to the pilot itself, the project aims to bring some of the 600,000 hectares of unmanaged woodland in the UK back into sustainable management. The Mersey Biochar process is uniquely placed to utilise previously undervalued forestry management arisings, providing a key revenue stream to these operations, creating hundreds of new jobs, and improving forest health, biodiversity, and productivity.
Finally, the project aims to demonstrate the potential to scale up deployment of our concept to remove 50kT CO2 pa by 2030, whilst creating valuable skilled employment. All of this work will provide a foundation for future place-based activity in energy decarbonisation, where community of municipal ownership will play an essential role.
Notes to Editors
Severn Wye Energy Agency is a non-profit company and registered charity primarily operating throughout Wales and its English border counties, supporting communities, residents and businesses to create a sustainable, affordable, low carbon future.
Web: www.severnwye.org.uk
Twitter: @Severn_Wye